Ready to experience a life-changing session?
Sita works with clients in 1 hour or 30 min time intervals. If you are working through something specific or feel you need ongoing work Sita has several options and processes to help support you. Start by book your time below.
Is it your first time and just want an initial session with Sita? Click the button at the bottom to pick your time with Sita.
Sita, you give me peace of mind. Your prediction about a certain chat surfaced Friday night. lmao.. love you Sita. You help me work through my life heartaches and challenges. I learn so much too. I'm blessed to know you.
Reading with Sita is like coming home to me. I trust her input and readings very much. She's always accurate. Timelines with any reader are a bit tricky, but Sita has been exactly or close enough… Don't know what I would do without her.
I don't know what I would do without your guidance and direction. I don't leave the best written messages, because I get lost with words, but I know you know how much you mean to mean and how much I appreciate all you do.. Thank you.…
You are remarkable. Thank you for always giving me peace of mind and for never judging me. I know I rely on you for certain areas of my life that I could not even managed to put my arms around them. You're brilliant with your words just the complete package. I look forward to your future predictions to come to surface. Amazing how your predictions (in the near future) surface. Thank you.
AMAZING. I love my readings with Sita. She has incredible skill of reading, anticipating, predicting things. the best!!
Sita is simply awesome. All her predictions have come true. I work with her, bits and pieces. I have relied on her for a major part of my life that I'm trying to work through. It's baby steps, but I lean on her to help me rise above the next step.
What's Unique About Working With Sita?
You've come to the right place. It can be challenging to understand where the information is coming from when working with a professional psychically or otherwise.
For your first session with Sita, she goes into meditation and opens up the channeling connection before your time together (1). The beginning of the session starts through channeling, she is given the words to use and the vibrational frequency how to share those words with you. This result is those words land in your energy field where they need to land. (2)
Then Empathically and psychically, she feels and reads your energy to ensure that the words are planted in your energy body, taking root and starting the growth process (3). All this is happening during your conversation with Sita, so there are no long gaps of time of Sita working on your energy, it's all happening simultaneously.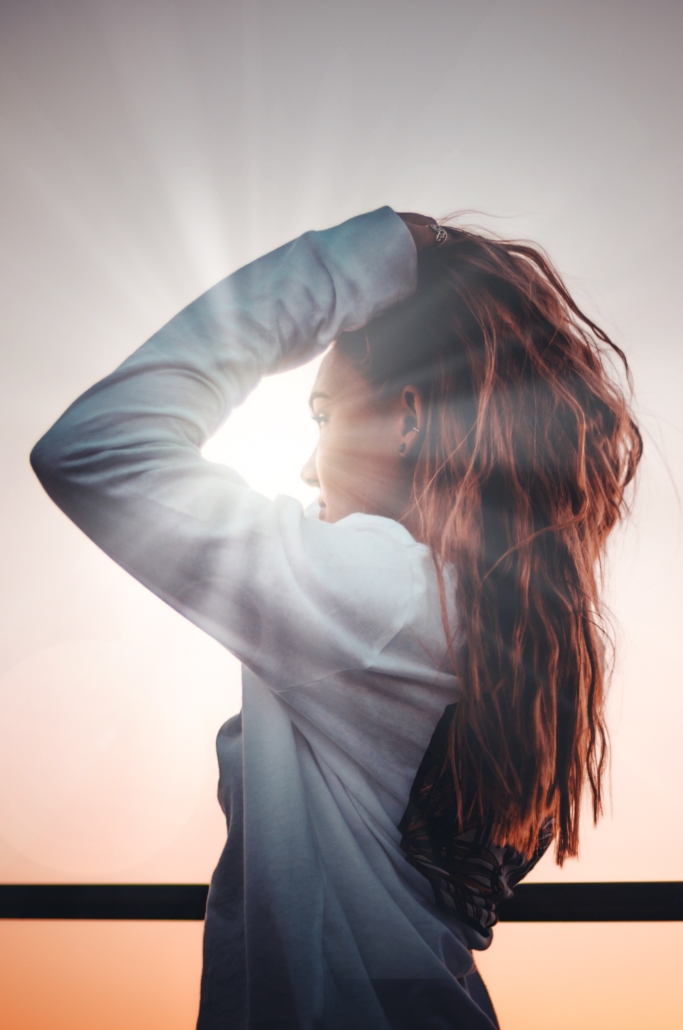 1
Katy channels the words + vibration from your guides
2
Katy is communicating what you need and answering questions
3
Through empathic and psychic skills Katy plants those words like seeds so they can begin healing
What is it like working with Sita on an ongoing basis?
Sita's ongoing work is called Energy Architecture consisting of 14 sessions covering each of the 7 Chakras. The words are still channeled and most of the time Sita is using her psychic and empathic skills to tune into the places where your energy is getting stagnant or hooked as a cause or result of your whole energy body not running systematically like it is meant to when we are thriving, healthy, prospering, co-creating, manifesting beings. Sita will use whatever is coming up in your life at that movement to help diagnose and move along the energy as well as coach you to your desired outcome. This work is directly building off the words (as seeds) planted in your first session with Sita.
This package is transformational and a consultation (button below) is required for ongoing work only. If you are interested in having a session with Sita, you can read below about her unique process. The consultation is not intended for those wanting a single session. Price can vary but is around $5,000 for the whole process.
Sita! You gave me such amazing insight. I've had several readings and all have been ok but this by far was the best. You brought tears to my eyes
I enjoyed my reading with Sita. She is really amazing. She is very truthful in her readings and will not sugar coat.
She is a gift and I am so glad that I have the privilege of speaking with her. Sita has been consistently correct in all that I speak to her about
AMAZING. I love my readings with Sita. She has incredible skill of reading, anticipating, predicting things.
I just love Sita!! She truly is gifted. Don't let waiting in line to talk with her discourage you!! There is a reason you are waiting, SHE IS AWESOME!!!! Well worth the wait. She is fast and accurate. Thanks for another great reading. Hugs to you Sita ~Lisa
I just love Sita!!! She is so caring and I feel grounded after my readings with her. She is always right on with my situation.
Love this girl!!! Call her you won't regret it. She connects with you quickly and remembers what you talked about the last time. She is an angel sent from heaven ??
Sita has the ability to tune in almost instantaneously to your situation. She gets right to the point and values your time. She has a very soothing manner and is able to clearly see through your fear to the root cause of your issues. She has knowledge and wisdom beyond her years. It is a blessing to have access to this Lady.