90 Days To MultiDimensional Living Volume One
00001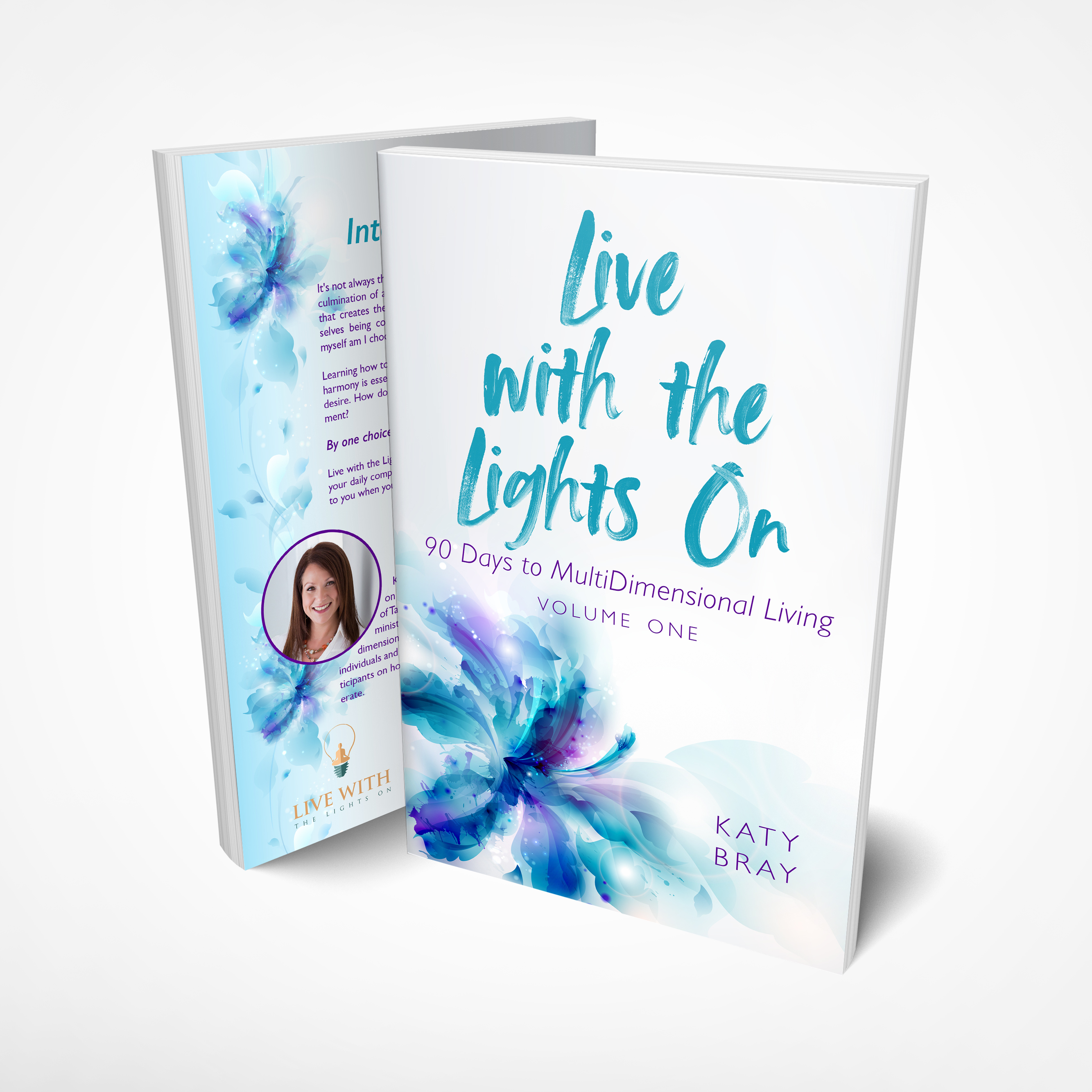 How do you live a life of harmony, freedom, and alignment? Uncover 90 daily passages of insight and inspiration that will always be with you.
Do you want to be inspired daily? Do you feel like you're living in different worlds sometimes? In each moment we catch ourselves being confronted with the choice; which aspect of myself am I choosing to show up? Learning how to live your life with your mind, body, and spirit in harmony is essential to creating shifts and growth you so deeply desire.
Author, psychic, empath and visionary Katy Bray understands the day to day tension living in two or more dimensions. She wrote this book as a daily companion to always be there for you, guiding you to reach for the skies while keeping your feet on the ground. Katy has been a spiritual advisor and counselor for thousands of people. Several experts on
Gaiam
,
Kripalu
,
Hay House
, and
OM Times
look to Katy for her loving clear approach. Some of Katy's credentials are being a Vedic Master (trained in meditation, yoga, and Ayurveda), life coach, integrated nutrition, and tantra student.
In this book you'll find:
90 deeply moving passages.
Weekly exercises.
Each day is accompanied with a special quote from Katy.
Two powerful breathing techniques to find center and reconnect to your source.
This is a perfect gift for yourself, best friend, and loved ones. It is Katy's deepest aspiration that this book series brings solace and a deeper connection into your everyday life, living in all dimensions serving as a reminder of what is available to you when you live with intention.
If you'd like the book to be personalized, Katy can connect with your guides and write in special passages just for you in several pages of your book for $57 more. Check that you want the personalized message option at checkout. This is a perfect gift for someone you love.
Personalization
Just the book (0) Personalized Notes From Katy (57)