"Sita is amazing. She is so kind, powerful, intuitive, and PRACTICAL. It's not often you find all of those in one person! Thank you for your sessions with me Sita. More than valuable."
-Michael Anderson CEO and bestselling author of Soul-Centered Leadership
"Sita PK has been guiding my life for years as the highest Vibrational clairvoyant I know.
Sita is pulling in the highest dimensional information with her open heart and love, 100% accurate in terms of where I'm at and direction in my life. The information coming from Sita is always compassionate, loving, solution-oriented and guiding me in a positive direction. This is because the information is coming from the highest realms in unconditional love.
Most recently, Sita guided me to open my heart to my Divine Love and Soulmate, John. If she had not clarified that he is a Master of the lower chakras and I'm a Master of the upper chakras and our energy meets in the heart space, I would have not realized the magnitude of love I have for him. This is divine love, a completion of our energy systems when we are together. Sita's guidance and knowledge of the highest form of divine love has forever changed my life in Love. I am infinitely thankful for my work with Sita on career, health, wealth and divine love. I HIGHLY recommend her for cosmic guidance in any aspect of your life!
I forgot to mention, Sita has also introduced me to important people along the way that have positively impacted my world as well. Thank you Sita!!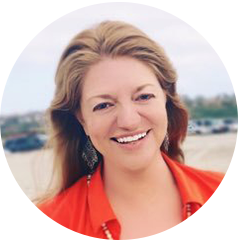 Amanda Marie Masters
Founder & CEO at Amanda Marie Masters
I am so grateful to have connected with Sita! Hard to put into words but suffice to say, she is a rare soul. Truly one of the most high vibrational and clearest channels I've met. I highly recommend working with her and learning from her deep wisdom and guidance.
Sita is highly intuitive, kind and grounded. Working with her gave me a reassurance that I am on the right track. Her words helped me to see things from a whole new perspective. She was spot on in so many ways without prior knowing anything about me. I highly recommend working with her.
Sita, you give me peace of mind.
Your prediction about a certain chat surfaced Friday night. lmao.. love you Sita. You help me work through my life heartaches and challenges. I learn so much too. I'm blessed to know you.
Highly recommend learning from Sita!!!
"Working with Sita PK has been one of the highlights of my life! Her words have propelled me further into my potential and purpose and continue to deeply resonate with everything she shares."
Jennifer Jayde
Spiritual Growth Author/Speaker/Coach at Jennifer Jayde
SitaPK is intuitive, compassionate, and connected to the Divine.
"She helped me through one of the most difficult times in my life and was a beacon of light to me. The message that she brought forth to me when I was struggling and in pain was exactly what I needed to see me through to the transformation that was to occur. Huge gratitude, thank you!"
Shira Bliss
Highly recommend learning from Sita!!!
"I have used Sita's intuitive talents not only for me but also referred to my friend/clients. She really gives advice from the highest of herself, and there is no judgment. People can really listen, and take that advice into their hearts. Also, she does not make people depending on her, let them take their path, do the homework by themselves. I have seen people's difficult situation has shifted, and moved forward in many cases. Whenever I encounter people who are stuck, can not move forward, then I recommend using her service. I highly recommend her."
Mayumi Pachkoski
Beauty Within Skin Care, LLC
I Trust Her!!
Reading with Sita is like coming home to me. I trust her input and readings very much. She's always accurate. Timelines with any reader are a bit tricky, but Sita has been exactly or close enough… Don't know what I would do without her.
Jenn
You Are Remarkable
"Thank you for always giving me peace of mind and for never judging me. I know I rely on you for certain areas of my life that I could not even managed to put my arms around them. You're brilliant with your words just the complete package. I look forward to your future predictions to come to surface. Amazing how your predictions (in the near future) surface.
Thank you."
Kate
It is a blessing to have access to this Lady
"Sita has the ability to tune in almost instantaneously to your situation. She gets right to the point and values your time. She has a very soothing manner and is able to clearly see through your fear to the root cause of your issues. She has knowledge and wisdom beyond her years."
John
"So often we want to change but we don't want to be inconvenienced by it."
– Sita