"Not trusting ourselves,
our intuition and gifts,
is the greatest energy leak we can possibly have."
-Sita PK
Sita PK, formerly, Katy Bray, is a lifelong seer, energy worker, and gifted empath whose direct and loving approach has been transformational for her clients — by guiding them to achieve next level consciousness.
She's adept at accessing higher information and healing that accelerates their growth. Her clients often say that working with Sita is the single most powerful partnership they've ever experienced.
Sita is a Kundalini Yoga Practitioner and a Vedic Counselor. Her body of work is based in multidimensional living. She's led more than 100 groups, teaching participants how to become more intuitive and energy literate – to show them that they hold the keys to their own personal, spiritual and professional success. She's an author, speaker, faculty at The Shift Network and a catalyst for all who seek her counsel.
Throughout her career, she's had over 12,000 sessions with clients, many of which are experts in their own right. They have been featured on Hay House, Om Times, Kripalu, The Shift Network and Gaiam. Sita, lives in San Diego with her husband, and business partner Zeb, their two teenage daughters, 3 dogs, two cats and charismatic hermit crab named "Big Daddy."
Energy Literacy

Clairvoyance

Empathic

Yoga & Meditation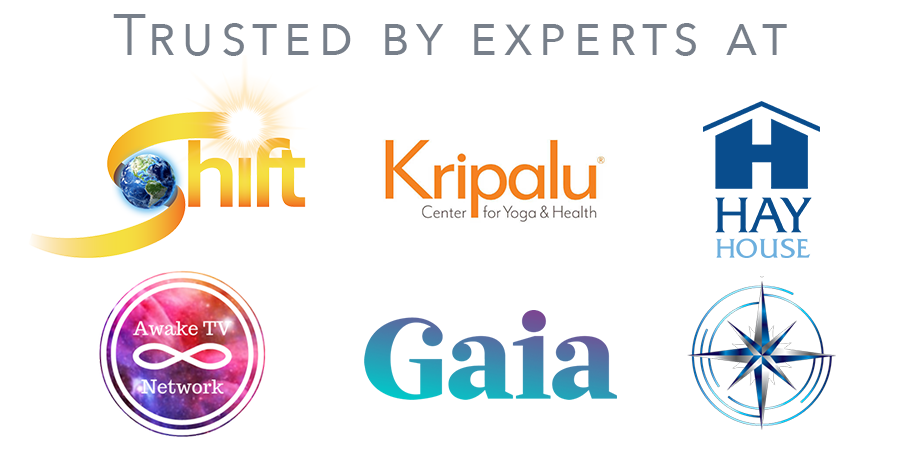 Highly recommend learning from Sita!!!
"Working with Sita PK has been one of the highlights of my life! Her words have propelled me further into my potential and purpose and continue to deeply resonate with everything she shares."
Jennifer Jayde
Spiritual Growth Author/Speaker/Coach at Jennifer Jayde
SitaPK is intuitive, compassionate, and connected to the Divine.
"She helped me through one of the most difficult times in my life and was a beacon of light to me. The message that she brought forth to me when I was struggling and in pain was exactly what I needed to see me through to the transformation that was to occur. Huge gratitude, thank you!"
Shira Bliss
Highly recommend learning from Sita!!!
"I have used Sita's intuitive talents not only for me but also referred to my friend/clients. She really gives advice from the highest of herself, and there is no judgment. People can really listen, and take that advice into their hearts. Also, she does not make people depending on her, let them take their path, do the homework by themselves. I have seen people's difficult situation has shifted, and moved forward in many cases. Whenever I encounter people who are stuck, can not move forward, then I recommend using her service. I highly recommend her."
Mayumi Pachkoski
Beauty Within Skin Care, LLC
"So often we want to change but we don't want to be inconvenienced by it."
– Sita